TPH Opens 12th CoE in the Sunshine State
Total Package Hockey is pleased to announce the launch of its twelfth Center of Excellence at the Hertz Arena in Estero, FL. With support from Southwest Florida hockey staple Ryan Brindley, TPH will open its first CoE in the Sunshine State.
"We are thrilled to bring our Center of Excellence model to a state, and community for that matter, that is developing and advancing high-level hockey players at a great clip," TPH CEO Nathan Bowen said. "In addition, by partnering with Ryan Brindley, we are teaming up with an individual who has passion for developing student-athletes on and off the ice, knowledge of what the development process looks like, having sons who are going through it right now, as well as a desire to see the state of Florida grow hockey talent from within. The CoE model will allow 'AA' and 'AAA' players from Southwest Florida to receive high level on and off-ice training, a fully individualized, customized, NCAA-accredited academic experience within the blended learning environment we foster at the CoE, all while staying at or close to home, continuing to compete for their local teams and enjoying the high quality of life Southwest Florida has to offer. We hope this announcement today will be viewed as a win by aspiring elite hockey players in Southwest Florida, because calling Estero, FL the home to our 12th Center of Excellence is definitely a win for TPH."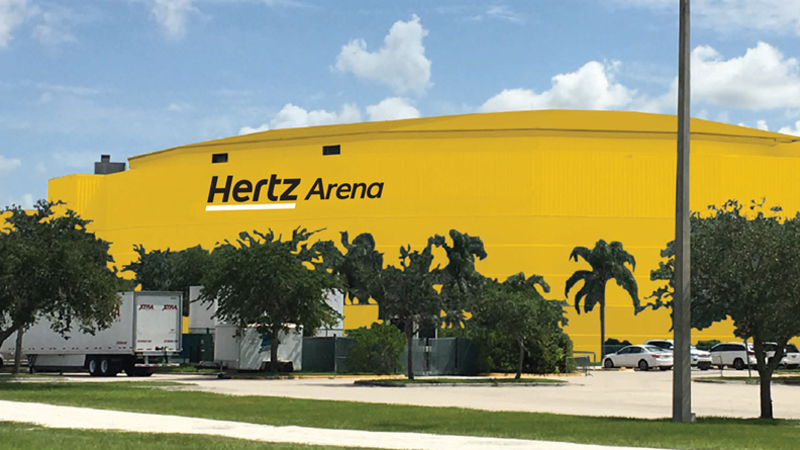 In partnering with Ryan Brindley, who will also serve as Director of Hockey-Operations for the Center of Excellence, TPH is aligned with a figure who has been instrumental in the growth of hockey not just in Estero, but across the state. A former captain of the Florida Everblades ECHL team, Brindley played nine professional seasons in four leagues (IHL, AHL, ECHL, and WPHL), before retiring at the conclusion of the 2006-2007 season. A graduate of Miami University, Brindley donned the red and white for four seasons with the Redhawks, graduating with a B.S. in Physical Education in 1999.
While Brindley's resume is deep with hockey playing experience, perhaps what is more impressive has been his dedication to the growth of hockey in Southwest Florida. From 2009-2016, Brindley coached for the Florida Jr. Everblades organization, capturing multiple state and league championships. His 2004 birth year Florida Alliance and Southeast Elite Hockey teams (a program Brindley founded), have been ranked in the top five US teams the past six years. Ryan had two of his players named to the USA Youth Olympic team that won a Silver Medal in Switzerland this past January. He also recently had one player sign with the USNTDP, another tender in the USHL and multiple players heard their names called in the 2020 USHL and OHL drafts.
Brindley believes the Center of Excellence will provide a "missing piece" for the right 6-12th grade Florida hockey players, and as Bowen referenced, "incentivize" players to stay close to home until the time is right to advance in the game.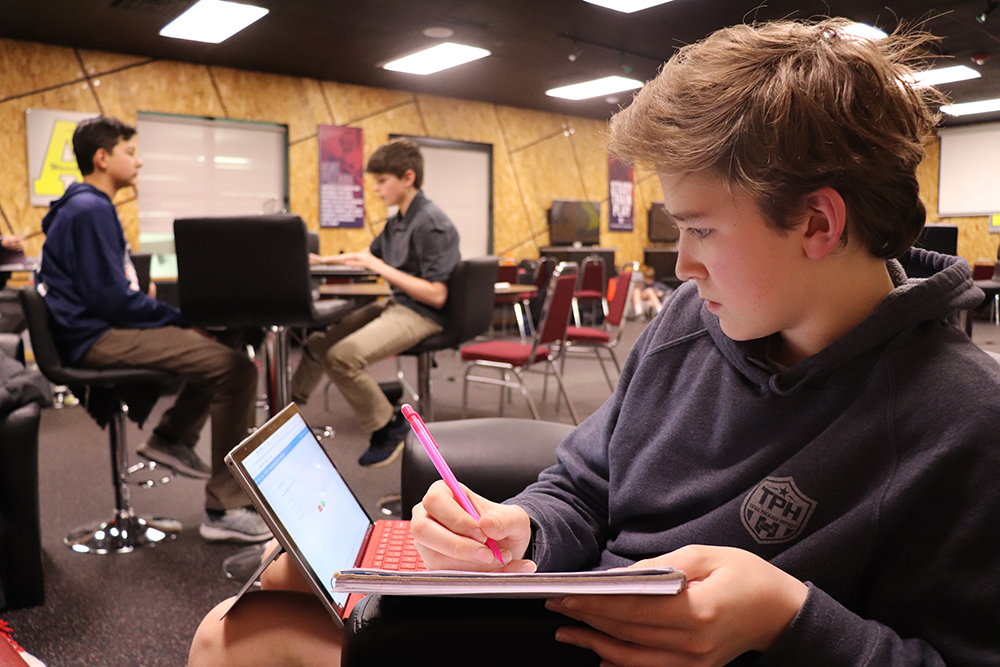 "The CoE really is a one-stop-shop for a hockey player that wants to maximize his or her development on the ice, in the weight room and most importantly, in the classroom," Brindley said. "TPH's commitment to providing an educational experience that readies kids for any university setting is what I believe families in Southwest Florida will most appreciate. Flexibility is something young hockey players in our state need and the CoE model offers just that, all while placing demands on the kids that ready them for their futures,whether that's in hockey, school or life."
In referencing the educational experience provided at the Center of Excellence, Brindley is pointing to TPH's unique academic learning platform provided by Edmentum. The TPH-Edmentum platform is designed to meet the demands of the aspiring elite male and female hockey player who desires structure, discipline and accountability, but as Brindley pointed out, requires the flexibility to pursue his or her hockey and career goals without the fear of missing school. The "blended learning environment" shaped by TPH includes academics on demand, with 24/7, fully accessible NCAA courseware and full-time instructors who are dedicated to the student-athletes across all twelve Centers of Excellence. Courses are available live as well as on-demand, with accessible instructors who hold virtual office hours. CoE attendees also have access to a virtual tutoring service, in the event academic assistance is needed after-hours or right on the spot during the CoE school day.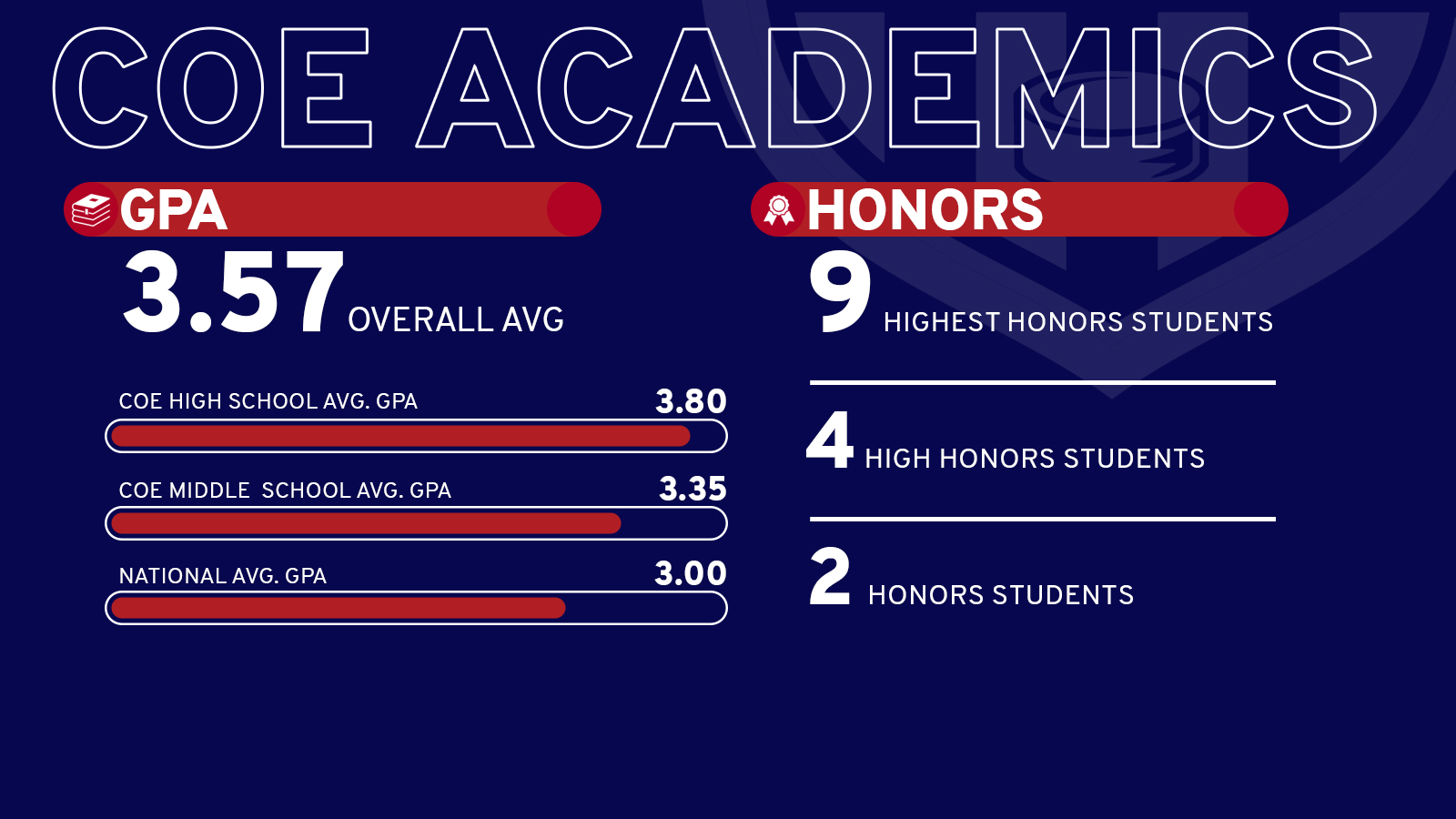 "Prospective TPH-Florida families might be interested to know that throughout this current COVID-19 crisis, our student-athletes across all Centers of Excellence haven't missed a beat academically," Bowen added. "Our academic outcomes continue to be extremely positive. Seniors have graduated and our student-athletes stayed on pace or ahead with their schoolwork. And while we hope to see a full return to normalcy once the school year rolls around, we have prepared both a hybrid and completely virtual CoE option so that regardless of the state of the pandemic,our student-athletes will have every opportunity to Study, Train and Play'on demand.' This is something Ryan Brindley and all of us in TPH believe Florida families are really going to love."
Another feature that Bowen and Brindley believe will be an attraction to prospective TPH-Florida families is that its Estero Center of Excellence will be setup like a mini-college campus, with on-ice training sessions taking place four days per week. Student-athletes will be shuttled to a state-of-the-art classroom facility located near Corkscrew Palms Boulevard, adjacent to Estero Community Park, which is located three miles from Hertz Arena. Off-ice training and recreational activities will be held at the Estero Community Center & Park.
"It was evident to us from the very first day we connected with Ryan and looked into having a CoE in Southwest Florida that hockey families along the Gulf Coast crave experiences that are first-class," Bowen added. "The partnerships Ryan has made and the relationships he has built, whether it be with the ECHL Everblades, our off-ice training provider, the classroom space we have secured, or the support staff Ryan will hire and put in place, are designed to give our student-athletes every chance to Study, Train and Play to their fullest potential."
Prospective TPH-Florida Center of Excellence attendees are invited to join Brindley and other members of the TPH team for its first open house, being held virtually via Zoom, on Thursday, July 2 at 7:00 PM EST. A link to RSVP is down below. Only families who RSVP will be able to attend.
In addition, with demand for TPH's Study, Train, Play model expected to be at a high, families of aspiring elite Tier I 'AAA' and Tier II 'AA' caliber 6-12th grade hockey players who are interested in the CoE model are encouraged to apply to the Center of Excellence at the link below. Applying to the CoE is the first formal step in the registration process and reserves a spot at the center for the upcoming school year.